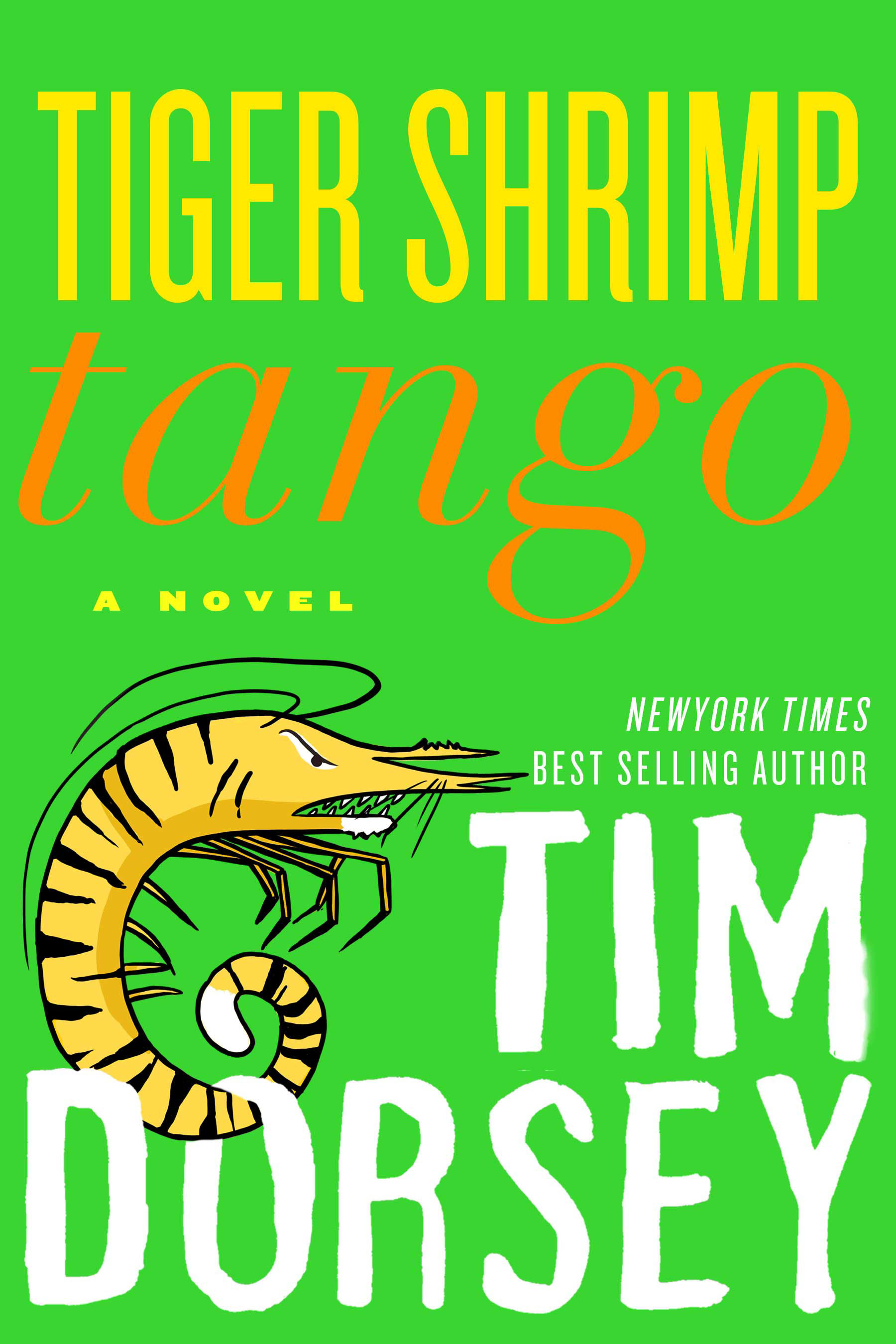 On sale Jan. 28, 2014


(Or, why dead people show up in later books.)
Although the timeline of the books is non-chronological,
they are meant to be read that way (in publication order).
The lists below are provided in case you started
in the middle and wanted to know where you were.


Publication order (with publication dates) Florida Roadkill (1999), Hammerhead Ranch Motel (2000), Orange Crush (2001), Triggerfish Twist (2002), The Stingray Shuffle (2003), Cadillac Beach (2004), Torpedo Juice (2005), The Big Bamboo (2006), Hurricane Punch (2007), Atomic Lobster (2008), Nuclear Jellyfish (2009), Gator A-Go-Go (2010), Electric Barracuda(2011), When Elves Attack (2011), Pineapple Grenade (2012), The Rip Tide Ultra-Glide (2013), and Tiger Shrimp Tango (2014).

Chronological order (linear story order) Triggerfish Twist, Florida Roadkill, Hammerhead Ranch Motel, The Stingray Shuffle, Orange Crush, Cadillac Beach, Torpedo Juice, The Big Bamboo, Hurricane Punch, Atomic Lobster, Nuclear Jellyfish, Gator A-Go-Go, Electric Barracuda, When Elves Attack, Pineapple Grenade, The Rip Tide Ultra-Glide and Tiger Shrimp Tango


• Like Tim on Facebook